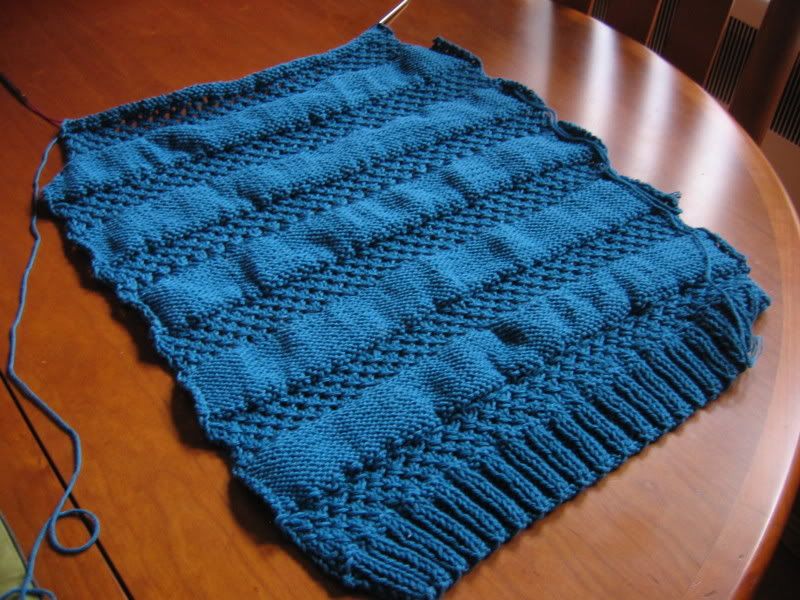 Hi all! I've been lurking here for a bit - love the way all the cardis are coming out! I took mine on vacation with me, and I've nearly finished the back. I'm using Cotton Fleece in New Age Teal, and I just love the yarn for this sweater.
The only problem that I've had so far was with the decreases. I've read the designer's tutorial on them about 50 times, and I just don't get it. It says to decrease 2 stitches in the pattern(one on each side), but then the instructions in the magazine say to take out one 3 stitch pattern repeat? For which side? And why, when it says 2 stitches? Fortunately, 2 of my decreases fell on stockinette rows, and then I fudged the last one (I decreased 2 stitches in pattern, and it seemed to work.)
I haven't seen anyone else having these issues, so I don't know if I'm just crazy, but I'm getting worried about the next decreases already! Am I over thinking this?